30 abril al 11 de mayo. Exposición en el Centro Cultural de Guía de Isora del V Maratón fotográfico (fotografías premiadas y seleccionadas). Horario de lunes a viernes de 17.00h a 21.00h.
Viernes 4 de mayo. Encuentro comarcal de jóvenes en Guía de Isora Espabilé. A las 17.30h en la Casa de la Juventud de Guía de Isora.
Sábado 5 de mayo. Jornada de concienciación medioambiental en colaboración con el refugio Acción del Sol. Paseo de la Jaquita, Alcalá (9.30h a 13.30h).
Sábado 5 de mayo. Regata Insular C e Iniciación. Escuela Municipal de Deportes Náuticos de Playa San Juan.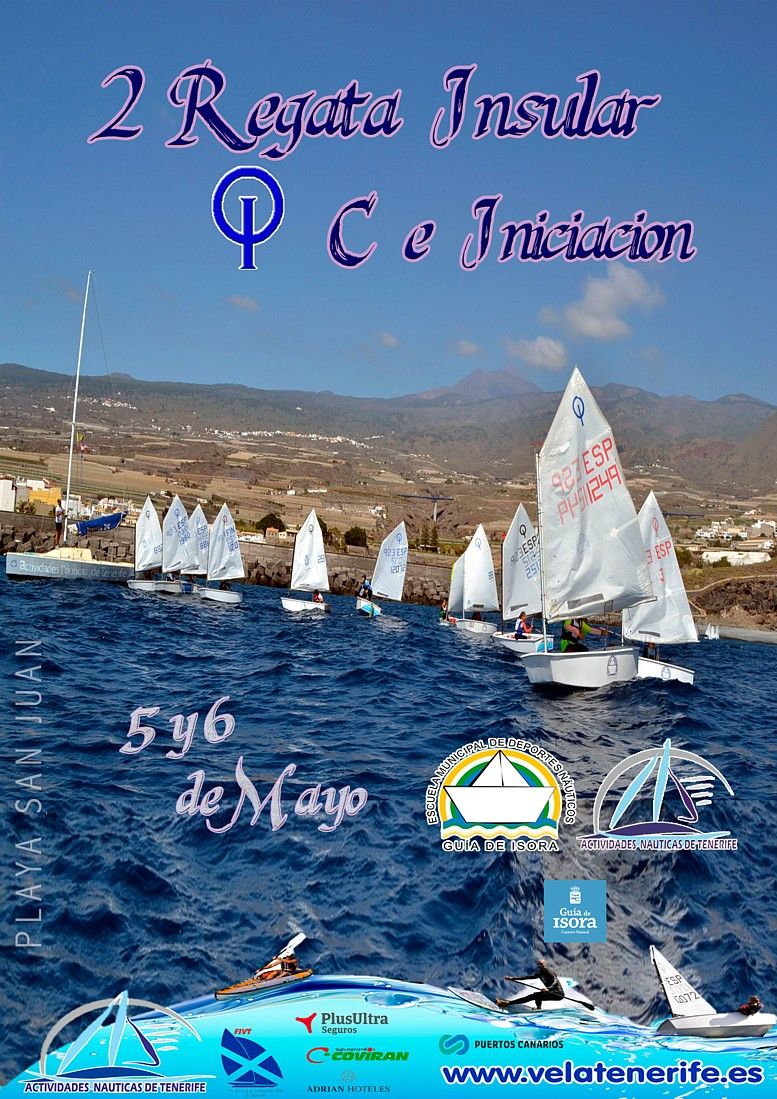 Domingo 6 de mayo. XI edición de la Marcha Cicloturista Chineje 2018 partirá desde el Centro Cultural de Guía de Isora. Se trata de una prueba no competitiva, apta para aficionados y competidores. Este evento constará de un recorrido largo de 73 kilómetros a partir de las 9.00h y un recorrido corto de 46 kilómetros con salida a las 10:15 horas desde el mismo lugar.
11-12/05. Breakdance. Battle of the Beach. Centro de Creación Joven Playa de San Juan. El colectivo Beach Boyz Crew junto con el Ayuntamiento de Guía de Isora presentan la 8ª edición del BOTB Batallas 2v2 de Breakin & All-Styles con premios en metálico y trofeos.
11-13/05. Rally Villa de Adeje. Tramos por Guía de Isora, Crta TF-463- TF-47 (11 de mayo a las 18:45 y 22:20h). Más información en : http://rallyevilladeadeje.com/2018/
12/05. Teatro. Cosas del XVI, a cargo de la compañía Burka Teatro. Centro histórico de Guía de Isora. 19.30 pm.