Esta original propuesta, pionera en la isla, estará abierta durante los días 15, 16 y 17 de diciembre y la entrada es gratuita.
Los asistentes podrán encontrar la mejor pastelería navideña, productos gourmet y la mejor ropa de fiesta, moda casual, arte, decoración y diseño.
Le Good Market celebra este fin de semana su versión más navideña en las espectaculares instalaciones de La Laguna Gran Hotel. Esta original propuesta, pionera en Tenerife, se traslada por primera vez al municipio de La Laguna para celebrar su séptima edición. Abrirá sus puertas el viernes día 15 de diciembre de 17:00 a 22:00 horas, el sábado, de 10:00 a 22:00 horas y el domingo, de 10:00 a 21:00 horas.
Este evento surgió hace 4 años como una alternativa para las marcas, que ven en esta cita una salida diferente a sus productos, y también para el público, que busca cosas especiales. Muchas de ellas hechas a mano por diseñadores y/o productores locales; interesantes productos y tendencias en moda casual, ropa de fiesta, decoración, arte, complementos, artesanía, gastronomía y diseño local. Dos zonas bien definidas: la zona gastro en el patio interior y la zona de diseño en 30 habitaciones que harán de boutiques por un fin de semana. En esta edición navideña podrán encontrar la mejor pastelería artesanal de Navidad como los stollen y panettones artesanales de masa madre natural de 100% Pan -Pastelería, del maestro pastelero Alexis García, así como sus turrones y botellas de chocolate; los turrones, galletas y polvorones de la marca Free Heart; las mermeladas de La Natural; los chocolates variados y garrapiñados de Chocolates Lava; los vinos de Bodegas Altos de Trevejos; la cerveza artesana Vagamundo; la miel artesana de Aura Miel o los productos gourmet de Canarias Luxury Gourmet. Además, los asistentes podrán disfrutar de los perritos gourmet de The Dog is Hot, que llevarán su bici-truck, de chocolate caliente y bizcochos y de las tapas de La Laguna Gran Hotel.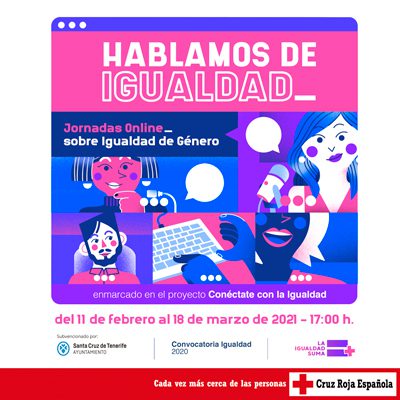 En las 30 habitaciones se concentrarán las propuestas de moda, complementos, decoración, bisutería y joyería contemporánea. Más de 50 marcas participarán mostrando sus nuevas colecciones para estas fiestas: Adosmanos, Anamaya Design, Locaplaya, Escandinavia, Chorlito, Malamata, Hissia, Hados, ADC Vintage, Craft Love, Emma Vilageliu, El Jardín, Hand Diy, Hammerhoj Design, Nerea G. Murillo, Amanitart, Adereza tu Cabeza, Osss Trade Mark, Dicky Morgan, Pecadille Bisutería, Galiana Boutique, Plastic People, Carla 3D, Mitala, La Costurilla, La Libélula Rosa, Mus Shop, Lamotto, Nok, Little Pretty, Farobags, MoonkeyLoones, Maharani by Elisa Salas, Mr Paperson, Miss Fashionista, Balma Boutique, Carmen Dauta, The Concept Boutique & Coffee, Ortegolas, Doble Cero, Tacamajaca, Sue 'n' Sue, Lita in Paradise, Mimó Complemetos, Kypross, Icóniko Boutique, Magdala y RetroRoom.
La organizadora de Le Good Market, Cristina Hernández, destaca que "no podría haber encontrado emplazamiento mejor para mostrar al público la filosofía de este evento que La Laguna Gran Hotel. Un espacio perfecto, con una decoración exquisita que ambienta a la perfección el espíritu de un auténtico market navideño, precisa". Además, desde el minuto uno, los propietarios del hotel se mostraron entusiasmados con la posibilidad de poder acoger este tradicional market y todo han sido facilidades en su organización.