TLP Weekend Tacoronte, un evento organizado por el Cabildo de Tenerife, a través de INtech Tenerife y el área Tenerife 2030, y la asociación sociocultural Innova7, recibió más de 9.500 visitas el pasado fin de semana. El Edificio Estación fue testigo de la primera edición del formato TLP Weekend del año, en la que se incluyeron actividades para toda la familia y competiciones de esports, K-Pop, Cosplay, realidad virtual y talleres tecnológicos. Esta iniciativa contó con la colaboración del Ayuntamiento de Tacoronte, Qi Canarias, Orvecame, el Fondo de Desarrollo de Canarias (Fdcan) y el Marco Estratégico de Desarrollo Insular (MEDI) del Cabildo.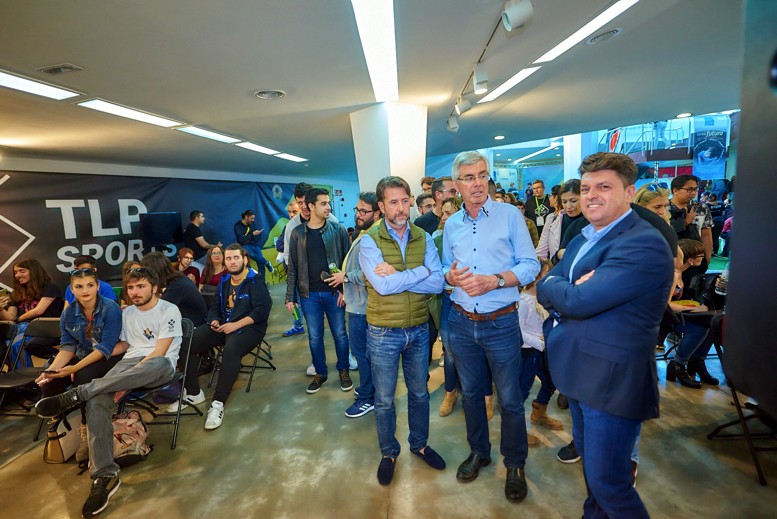 El presidente del Cabildo, Carlos Alonso; el consejero del área Tenerife 2030, Antonio García Marichal; el alcalde de Tacoronte, Álvaro Dávila; y el director de TLP Weekend Tacoronte, Marce Concepción, realizaron el sábado 13 una visita por los diferentes estands del evento. Concepción explica que "allá donde llevamos TLP Weekend adaptamos su contenido a las necesidades de los espacios y del público local". En este sentido, indicó que la plaza de La Estación "ha sido un lugar idóneo para llevar estas actividades porque en un mismo lugar hemos podido ofrecer desde talleres de robótica hasta concursos de K-Pop. Lo que más nos interesa de este tipo de eventos es que facilitamos el ocio familiar compartido porque las familias pueden pasar un rato juntas colaborando en actividades que impliquen a todos".
Con un carácter multidisciplinar, durante el encuentro se organizaron todo tipo de actividades. Entre ellas destacaron los torneos de esports de juegos como FIFA 19 o League of Legends, los concursos de cosplay y K-Pop y los talleres tecnológicos. Además, fue la primera ocasión en la que se incluyó la tecnología Virtuix Omni, en colaboración con Qi Canarias, que permitía disfrutar la realidad virtual con el mayor nivel de inmersión.
La apertura de TLP Weekend Tacoronte contó con la presencia de los alumnos de los colegios Guayonge, Tacoronte y del IES Tacoronte-Óscar Domínguez. Además, se convirtió en un foco de entretenimiento familiar gracias a las demostraciones tecnológicas de First Lego League organizadas a través de INtech Tenerife, así como los talleres de manualidades, los puestos comerciales con un variado merchandising y la amplia oferta de juego libre y actividades formativas.
Por su parte, la atención del sábado 13 estuvo centrada en el escenario exterior, donde se realizaron los concursos de cosplay y el TLP K-Pop Contest en su modalidad grupal e individual con un premio de más de 250 euros. Las ganadoras fueron el grupo Rhythm Max y 4nia, que impuso su ritmo en la rama individual. Además, tuvieron lugar los torneos For Fun de Just Dance 2019 y Apex Legends, que se estrenó por primera vez en TLP.
Durante el fin de semana se celebró la mejor competición en los torneos esports de TLP Championship y TLP Challenge en FIFA 19, League of Legends, Magic: The Gathering Arena y Hearthstone. Jugadores de toda la isla y representantes de equipos como INC Solar Flare, Asgard Esports Club o Wolves Warriors se dieron cita en Tacoronte para poner a prueba sus habilidades. La jornada concluyó con Aequor Gaming como grandes ganadores y más de 900 euros repartidos en premios.