Ducati presenta la nueva Scrambler Icon, que se comercializará a partir de Noviembre
Aún más divertida, más cómoda y más segura gracias a la nueva electrónica
Apenas cuatro años después del lanzamiento de la marca, se han vendido más de 55.000 Ducati Scramblers en todo el mundo.
La última nueva imagen de la Ducati Scrambler aporta una moto más moderna, cómoda y segura, llevando la diversión de la 'Land of Joy' a nuevas cotas. Asequible y esencial, la Ducati Scrambler es la mezcla perfecta de tradición e innovación. Incluso en esta última encarnación de la 'Joyvolution', mantiene la esencia pura del motociclismo: dos ruedas, un manillar ancho, un motor sencillo y diversión sin fin. Además, el nuevo Bosch Cornering ABS maximiza la seguridad activa durante el frenado, añadiendo una capa extra de libertad sin problemas.
La marca Ducati Scrambler, lanzada en 2014 para 'hablar un nuevo lenguaje motociclista', pone una tendencia moderna en el carácter de los años sesenta de la Scrambler. Resulta razonable afirmar que no es una mera motocicleta, sino un verdadero estilo de vida. Espíritu libre, ambicioso e inconformista, abierto a otras culturas y estilos, la Ducati Scrambler ha creado un mundo – la 'Land of Joy' – donde los aficionados pueden compartir sus experiencias e ideales. Un mundo en el cual sus protagonistas no son motos o prestaciones sino gente y sus pasiones: música, cine, arte, fotografía, comida urbana. Un nuevo enfoque que lleva la experiencia del motociclismo al siguiente nivel.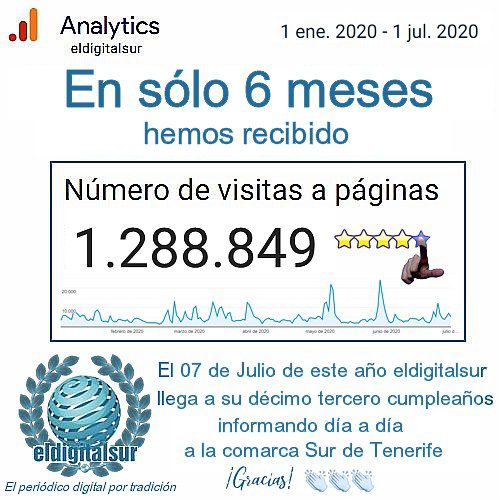 Desde su lanzamiento, la Ducati Scrambler ha establecido un nuevo estándar ofreciendo una nueva visión del motociclismo. En 2015 se convirtió en la décima moto más vendida del mundo con más de 500 cc, una novedad absoluta para el fabricante boloñés de motocicletas. Cuatro años después del lanzamiento de la marca se han vendido más de 55.000 motos Scrambler en todo el mundo.
La majestuosidad de la marca es también evidente por las cuatro tiendas monomarca Scrambler® Camp en Padua, Borgo Panigale, Barcelona y New York, y los dos restaurantes Scrambler Food factory abiertos en Bolonia.
El primer resultado de la Joyvolution es la nueva Scrambler Icon. El aluminio de los nuevos paneles laterales más robustos se combina a la perfección con el acero del depósito en forma de lágrima y el cristal del faro. Un motor pintado en negro, con las aletas de la culata pulidas y las llantas con acabado mecanizado dan a la Ducati Scrambler un estilo muy atractivo.
El nuevo faro con LED DRL (Daytime Running Light) aumenta la visibilidad de la moto en el tráfico, incluso con luz de día, del mismo modo que los intermitentes LED de apagado automático. Los conmutadores de las piñas más ergonómicos facilitan al usuario navegar por el menú del cuadro de instrumentos LCD, que ahora incluye información sobre el nivel de combustible.
En la Ducati Scrambler el alto y ancho manillar, el nuevo asiento plano y la renovada suspensión ajustable se unen para garantizar una posición de conducción excepcionalmente cómoda y relajada. El reducido peso, bajo centro de gravedad y las anchas huellas de sus neumáticos aseguran una gran manejabilidad y pura diversión en cualquier situación; gracias a la seguridad proporcionada por el Bosch Cornering ABS – completamente nuevo y exclusivo en esta categoría de vehículos – la conducción es ahora más despreocupada que nunca. Los usuarios también apreciarán el nuevo control de embrague hidráulico de tacto más suave, mientras que la maneta ajustable – como la del freno delantero – asegura que la separación entre maneta y manillar se pueda adaptar a las necesidades individuales.
Ducati Scrambler es una marca de estilo de vida. Se inspira en múltiple fuentes, incluyendo la música, como la que se escucha con claridad en la Scrambler Web Radio (disponible 24/7 en scramblerducati.com). Gracias al Ducati Multimedia System, el piloto de la nueva Scrambler puede escuchar ahora sus listas de música favorita, llamadas entrantes o conversar con el pasajero.
La Scrambler Icon está disponible en naranja Atomic Tangerine con bastidor negro y asiento negro con laterales grises o en el clásico amarillo '62 Yellow Tangerine con bastidor negro y asiento negro con laterales grises.
Para ver el video oficial de lanzamiento de la Scrambler Icon visite las páginas de las redes sociales de la marca o diríjase a la página web y comparta el contenido con el hashtag #joyvolution y #scramblerducati.
Está disponible en mediahouse.com un press kit completo que contiene todas las fotos e información detallada de la moto.
La Joyvolution acaba de comenzar: como siempre, este próximo otoño en la Land of Joy promete estar lleno de sorpresas.