El Cabildo de Tenerife, a través del área Tenerife 2030, y la Asociación Innova 7, organizan TLP Tenerife 2018, uno de los mayores festivales de tecnología del país que se celebrará del 17 al 22 de julio en el Recinto Ferial de Tenerife. El evento ocupará toda la superficie del recinto capitalino para desplegar sus áreas temáticas: TLP LAN Party, TLP Summer-Con, TLP Innova y TLP eSports, convirtiendo a la Isla en el punto tecnológico más importante del verano.
El presidente del Cabildo, Carlos Alonso; el consejero del área Tenerife 2030, Antonio García Marichal; el alcalde de Santa Cruz de Tenerife, José Manuel Bermúdez; y el director de TLP Tenerife, Marce Concepción, han explicado hoy [lunes 16] los pormenores de esta iniciativa. Alonso señala que TLP Tenerife "se ha consolidado como un laboratorio tecnológico de referencia para los profesionales de la tecnología y la innovación. Durante seis días conjugamos la parte formativa y profesional con la lúdica, de tal forma que satisfacemos todas las demandas del sector de la innovación y la tecnología".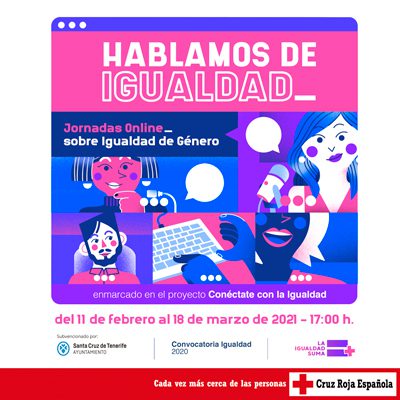 El presidente del Cabildo agradeció el esfuerzo de los voluntarios "un elemento esencial que hace posible que salga adelante la TLP" y de los patrocinadores "quienes han apostado por esta iniciativa de éxito", y, en especial, del ayuntamiento de Santa Cruz "que nos da todo tipo de facilidades para que sea la capital de la tecnología durante esta semana". De igual forma, agradeció la labor de Innova 7 "que nos ayuda a articular todo este ecosistema vinculado a la tecnología y que ha permitido que Tenerife se convierta en un territorio potente y un referente nacional e internacional en materia de innovación".
Carlos Alonso también alabó el esfuerzo del área Tenerife 2030 e INtech Tenerife "para capacitar y formar a nuestros jóvenes a través de iniciativas como TLP Tenerife a través de TLP Kids y TLP Innova y de múltiples actividades", así como al personal de Recinto Ferial que acoge el evento.
Por su parte, Antonio García Marichal destacó el esfuerzo realizado en la parte profesional con el Congreso de Google: GDG Summit "que contará con más de 80 desarrolladores españoles de esta plataforma", así como el encuentro "de los nómadas digitales y las acciones vinculadas al sector de la animación y al emprendimiento con las startup. Se trata de generar oportunidades de empleo y negocio vinculadas a la innovación y la tecnología".
El alcalde de Santa Cruz, José Manuel Bermúdez, aseguró que este evento "es ya una tradición para la ciudad y se ha convertido en un referente tecnológico dentro de los que realizamos a lo largo del año", mientras que Marce Concepción explicó que "el evento nace de la conexión entre las personas, los patrocinadores y los usuarios. La conexión wifi con aplicación para localizarnos en el evento es una oportunidad para que sirva de laboratorio y podemos afirmar que la tecnología de futuro es realidad ya en TLP Tenerife".
TLP eSPORTS
Las competiciones profesionales de eSports, una de las mayores atracciones del evento, convertirán nuevamente a Tenerife en el punto clave del gaming del verano. Así, TLP Tenerife 2018 contará con más torneos que nunca, con competiciones para todos los públicos, edades y estilos de juego.
University Masters. Torneo universitario de League of Legends a nivel europeo. Cada país organiza un torneo a nivel nacional y el ganador del mismo se mide a sus homólogos europeos. Así, nueve países se enfrentarán en TLP Tenerife 2018. El ganador de España el pasado año fueron los Bobcats de la ULL.
iRacing. Los simuladores automovilísticos han crecido de manera exponencial en nuestro país. Son muchos los eventos que han montado torneos alrededor de estos juegos. Hasta Fernando Alonso se ha subido al carro junto al club G2 eSports.
Circuito Tormenta Riot. La empresa desarrolladora de League of Legends propone una serie de torneos amateur en diferentes eventos en todo el territorio nacional. Cada torneo contará con una serie de puntos que dependerá de distintos factores. El sistema es un símil del ATP del tenis.
TLP SUMMER-CON
Este año se extenderá por todo el Recinto Ferial, con más de 20 tiendas y más de 50 artistas exponiendo en TLP Tenerife. El K-Pop y Cosplay tendrán, un año más, un papel muy importante. Entre los invitados estarán el actor Miltos Yerolemou, Marcos Martín, y Muntsa Vicente y Brian Vaughan.
Yerolemou interpretaba a Syrio Forel, maestro de esgrima de Arya Stark en Juego de Tronos, y estará en TLP Tenerife tras no poder acudir el año pasado por motivos profesionales. Por su parte, Marcos Martín es dibujante de cómic de Marvel y DC y ganador del prestigioso premio Eisner (los Oscar del cómic) en dos ocasiones. Además, es fundador de Panel Syndicate, cuyo primer cómic digital va a publicarse físicamente por primera vez en España.
Muntsa Vicente es ilustradora y colorista de títulos como Daredevil y de otros grandes personajes femeninos de cómics, como La Bruja Escarlata, Spider-Woman o Hulka.. Suele colaborar en sus trabajos con personalidades como Marcos Martín o Javier Pulido. Por su parte, Brian Vaughan es un galardonado guionista de cómics estadounidense. Ha creado y adaptado obras como Runaways, la popular serie de Marvel, disponible en HBO. Creador del cómic éxito de crítica y público, "SAGA", que ha ganado 12 Eisner, 17 Harvey y 1 Hugo Award, también ha sido guionista de la famosa serie Perdidos, del canal ABC.
TLP INNOVA
El área profesional de TLP Tenerife vuelve a contar con un gran elenco de ponentes, que ofrecerán charlas y talleres para que los asistentes puedan formarse de manera gratuita.
Congreso de Google: GDG Summit. Más de 75 desarrolladores españoles de la plataforma acudirán a Tenerife para realizar su habitual congreso anual. Además, impartirán conferencias abiertas para todo el público que desee asistir y formarse gratuitamente.
Brigding the Gap. Propone fortalecer e impulsar a nivel internacional proyectos de animación provenientes de todo el mundo y facilitar la creación de colaboraciones y redes internacionales.
Bbooster Week. Evento para la selección e inversión de las mejores startups a nivel nacional. Se seleccionan entre 6 y 8 startups que, durante cinco días realizan pruebas y talleres. El último día se elige a un ganador que recibe hasta 100.000€ de inversión además de los beneficios que conlleva pertenecer a las aceleradas de Bbooster Ventures.
Nómadas digitales. Por primera vez en TLP Tenerife, TLP Innova albergará una jornada sobre nómadas digitales. Canarias es un destino ideal para quienes trabajan en remoto, tanto por clima e infraestructuras como por beneficios fiscales e iniciativas.
TLP LAN PARTY
Más de 2.000 participantes podrán disfrutar en esta zona de la mayor conexión de Internet nacional durante la semana. Además, tendrán al resto del festival en el que se incluyen competiciones, concursos, tiendas, ponencias y talleres. Los dos tipos de entrada de los participantes (Estándar y Premium) se agotaron a mediados de marzo en un minuto, batiendo el récord de años anteriores.
Como gran novedad, este año se realizará la Experiencia TLP Tenerife. Se organizará un torneo de League of Legends y otro de Clash Royale a nivel europeo, en los que los ganadores obtendrán un viaje a TLP Tenerife 2018 con todos los gastos pagados. Se les cederá un vehículo de alquiler para que puedan moverse por la isla y disfruten del abanico de actividades que Tenerife ofrece a los visitantes.
TLP Tenerife 2018 está organizada por la asociación para la difusión de las nuevas tecnologías Innova7 con la colaboración principal del Cabildo de Tenerife a través del área Tenerife 2030. El evento cuenta con el patrocinio de INtech Tenerife, Fundación Cepsa, Movistar, Consejería de Turismo del Cabildo de Tenerife, ASUS, Ordenadores Qi, Intel, Universidad de La Laguna, Última Informática, Globalan y el Ayuntamiento de Santa Cruz de Tenerife.