Tenerife se convierte en referente internacional de esport con millones de visualizaciones del torneo desde el todo el mundo a través de Twitch.
El equipo de Turquía se proclamó campeón de la final del torneo University Esports Masters que disputó en TLP Tenerife 2018. Los turcos se enfrentaron a los portugueses después de una épica remontada, mientras que el equipo polaco obtuvo el tercer puesto y los británicos, el cuarto. Los tres primeros clasificados viajarán a China para disputar el Mundial Interuniversitario que tendrá lugar en China.
University Esports Masters ha reunido este año a 11 equipos de League of Legends entre más de 500 universidades y 30.000 jugadores. Y el escenario para disputar las clasificaciones finales ha sido TLP Tenerife 2018, gracias al área Tenerife 2030 del Cabildo, INtech Tenerife y Tenerife 100% Live. El proyecto cuenta como partner, también, a Twitch Student.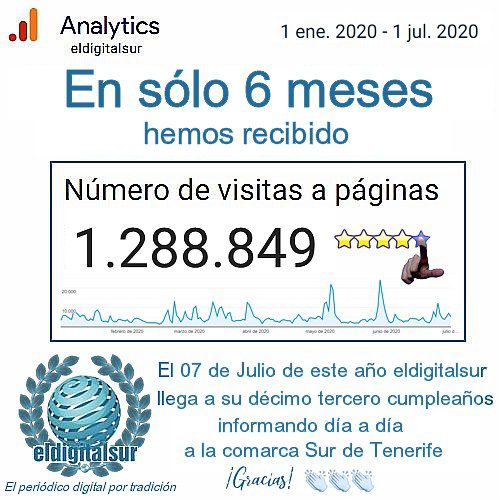 El torneo se ha celebrado desde el pasado lunes 16 y trajo a los once mejores equipos universitarios de Francia, Italia Portugal, Alemania, Irlanda, Turquía, España, Holanda, Reino Unido, Polonia y Dinamarca, Finlandia, Islandia, Noruega y Suecia bajo la representación de Países Nórdicos. El equipo que representó a España en este torneo fue BobCats, representantes de la Universidad de La Laguna.
El presidente del Cabildo, Carlos Alonso destaca la importancia de que este torneo se haya celebrado en Tenerife por la gran repercusión internacional a través de canales como Twitch, donde se han registrado millones de visualizaciones del torneo. "Además, con este torneo Tenerife afianza su capacidad organizativa de encuentros de esport internacionales pues estamos preparados tanto desde la perspectiva tecnológica como organizativa y de comunicación al exterior, que es uno de nuestros objetivos".
Las competiciones profesionales han situado a Tenerife como uno de los destinos referentes en cuanto a esports, tras ser sede en 2013 de la League of Legends Championship Series (LCS). El torneo oficial del videojuego en TLP Tenerife 2018, Island of Legends, también es una de las paradas oficiales del Circuito Tormenta de Riot, la empresa fundadora de League of Legends, entre ocho eventos de esports a nivel nacional.
TLP Tenerife 2018 está organizada por la asociación para la difusión de las nuevas tecnologías Innova7 con la colaboración principal del Cabildo de Tenerife a través del área Tenerife 2030. El evento cuenta con el patrocinio de INtech Tenerife, Fundación Cepsa, Movistar, Consejería de Turismo del Cabildo de Tenerife, ASUS, Ordenadores Qi, Intel, Universidad de La Laguna, Última Informática, Globalan y el Ayuntamiento de Santa Cruz de Tenerife.